Posted on
By Tim Gruber & Alexander Gruber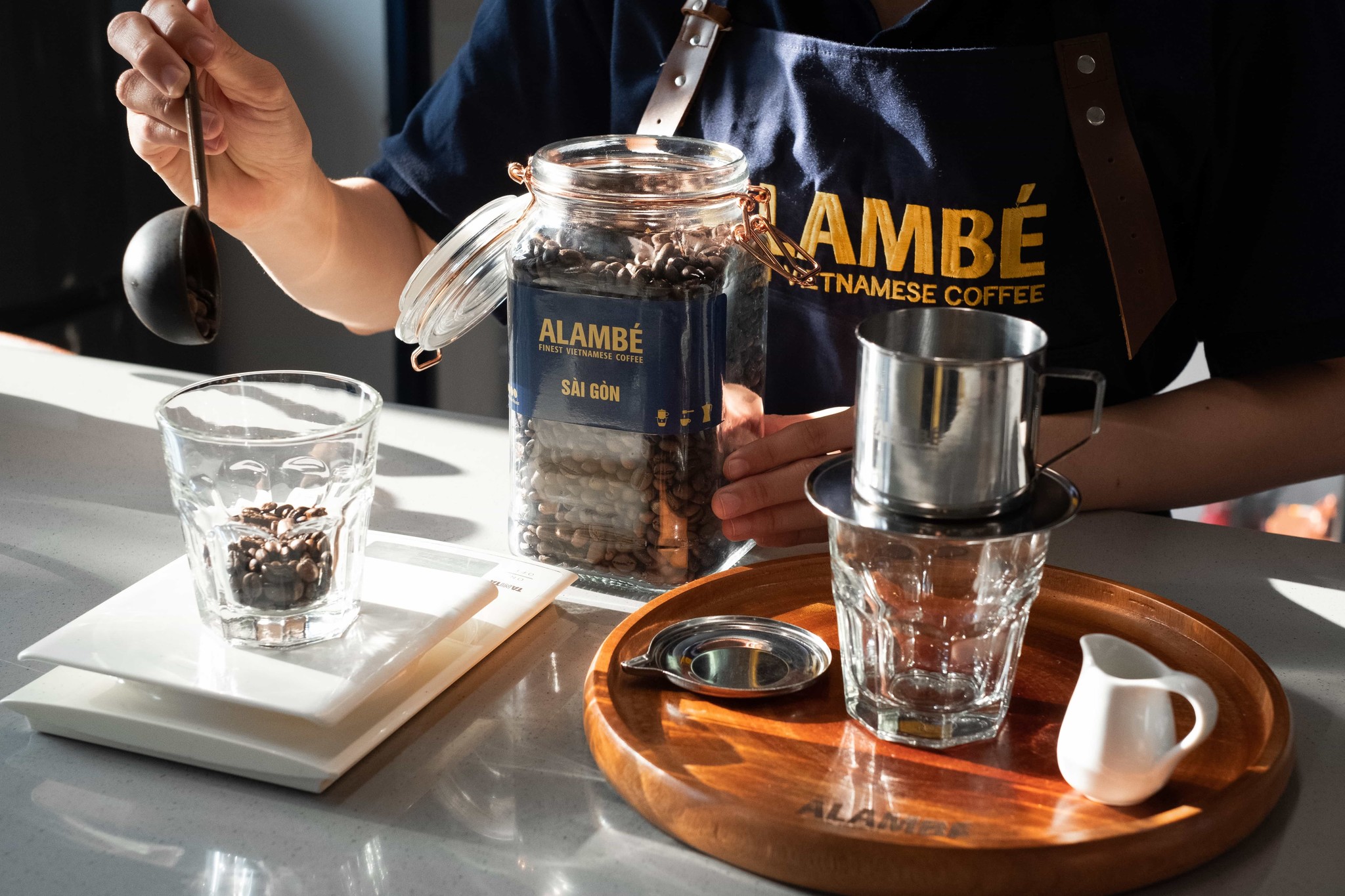 The story of how Alambé was founded and why we now offer our products in Switzerland. Learn more about our vision, how it came about and who we are.
What is Alambé and who stands behind it?
My father Alex has been in the coffee business for 30 years, almost 20 of them in the Vietnamese coffee market. His expertise and knowledge about Vietnam and its coffees is therefore almost unsurpassed. A few years ago, his long-time colleague Hiep Pham set up a small roastery in his garage, where he set himself the goal of roasting Vietnamese coffee to perfection without additives (in Vietnam, industrial margarine or even fish sauce is often
used for roasting). After much experimentation, he achieved a quality of coffee that cannot be found in this form in Vietnam. My parents decided to build a roastery together with Hiep and found the brand "Alambé - Finest Vietnamese Coffee" to introduce these high quality coffees to the world. The brand name Alambé embodies the coffee expertise of Alex Gruber, the roasting know-how of Hiep Pham and the artistic eye of Bernadette Gruber.
           
More information about me and Alambé Switzerland.
My name is Tim Gruber and I lived in Ho Chi Minh City, Vietnam (formerly: Sai Gon) for 7 years as a child. I discovered Hiep's coffee about 4 years ago, and since then I have hardly drunk any other coffee. The coffee is not only excellent in terms of quality, but also captures the unmistakable Vietnamese coffee taste. Last year, I did a three-month internship at the newly founded Alambé roastery in Vietnam and also learned a lot about coffee and its market. It became even clearer to me that this coffee is unsurpassed in the Vietnamese market. No matter who tried the coffee, there was practically never any bad feedback. So when I returned to Switzerland, I decided to set up an online shop to share this coffee pearl with you. In my opinion, the best thing about Alambé is that our range of 6 qualities offers a coffee for every taste. Whether you're looking for a pure caffeine kick, a classic Italian espresso flavour or a classy filter coffee experience. Vietnam may not be famous for high quality coffee, but our mission is to prove you the opposite. The best way to see this is by tasting it for yourself! :-)
We look forward to your orders, feedbacks and hopefully your satisfaction with this new coffee experience.